Private Charter Services
for Any Size of Group

Private Charter Services from Executive Express
One of the many transportation services we offer at Executive Express is Private Charter, which is an economical way of saying that we take people from one destination to another in a professional and reliable manner. Our safe and highly-maintained vehicles have the ability to transport you to any destination throughout the entire country. This service is 100% customizable and at Executive Express, we will accommodate any situation or request.
For example, we have had a private charter where there was a group of Senior Citizens that wanted to attend a friend's funeral, but the funeral was three hours away. That's where the Executive Express Private Charter solution stepped in to safely get everyone to the funeral, both on time and comfortably. They were so delighted that we were able to chauffer their group to the funeral, that they even invited the chauffer in for an egg salad sandwich. And yes, the chauffer accepted their invitation.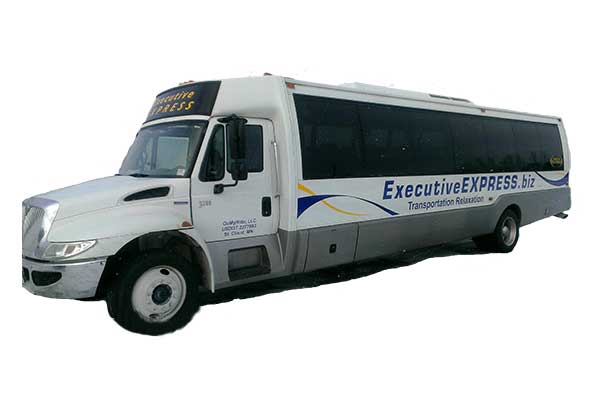 Private/Corporate Charter Services to Minneapolis / Saint Paul, MN
As you can imagine, it is very common for Private Charter Services to book for events hosted in the Metropolitan regions of the Twin Cities. Such events may include professional sporting events like Twins baseball games, Vikings football games, Timberwolves basketball games, Concerts at US Bank Stadium or Target Center, plays being held at the Orpheum or Chanhassen Dinner Theatre, you name the location and Executive Express will get you there. No need to carpool with multiple vehicles. Whether you have a large corporate staff, a large family, or several customers, you can be confident and call Executive Express for your transportation needs. If you are trying to get a group of people from one location to another at the same time, we can do that for you.
Private Charter Services Accommodate Groups of All Sizes
We can provide transportation for groups of three in a private car, upwards to 50 people in a bus. If you need more than that, we just rally together more buses. This is all part of the private charter services we offer.
Our Newest Service Includes Personalized Black Car Services
Our newest private charter service now includes personalized and affordable Black Car Service. This luxurious first-class service is both for the executives, as well as the public masses. Black Car Service is a world-class experience for our passengers. A professional chauffeur escorts you to a pristine black vehicle, either a Cadillac Sedan or a Cadillac Escalade. Once inside, snuggle up in a rear heated/cooled seat with plenty of legroom and enjoy transportation relaxation. In other words, you will love the comfort and accommodations provided to you on your trip. When you choose Black Car Services, you are in control of the trip, our chauffeurs are highly-trained professionals that will take you door-to-door to any destination you choose.
If you have a larger group, we have the Luxury Van Terra Minicoach, as well. Black Car Service: door-to-door, anytime, anywhere… Executive Express is going to take good care of you and we guarantee that you will love your ride.
With Private Charter, You are in Control!
With private charters, the customer has the option to dictate the route, and is allowed to request additional stops. You are in control of the pick-up location and the destination. Did you miss your morning coffee? No worries. Ask your chauffeur to stop at a coffee shop along the way. Need to get some forgotten office supplies as you are on your way to a big meeting? Again, no worries, ask your chauffeur to pick it up for you either after dropping you off or while you are on your way.
Wedding Charters Have Become Increasingly Popular
Wedding charters fit in the general category of private charters as well. It is very common for Brides and Grooms to request shuttling service to and from their venue. Transportation from the ceremony to the dinner, or from the dinner to the hotel. Sometimes the Bride and Groom want a special car to themselves (Black Car) or a Black Luxury Mini-Bus for their entire wedding party to travel around for pictures and fun. Keep your guests safe after a long night of festivities and offer safe and reliable transportation for your family. Whether your event is held out in the country farm or downtown, we promise your guests will appreciate a comfortable, safe, caring and relaxed ride home. That's a Wedding Charter by Executive Express.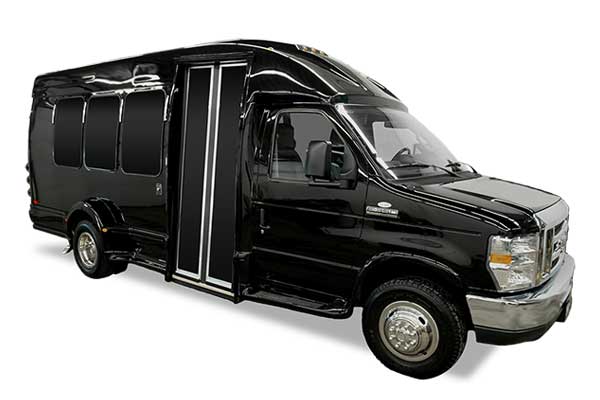 Private Charter Services are Headquartered in Minnesota and Iowa
Headquartered in the Upper Midwest, Executive Express is in perfect position to service the transportation needs of any client across the entire United States. While our Iowa Branch primarily focus' on airport shuttle services, we do offer private charter services, as well as our same-day delivery services, and employee transportation too. All in all, we are centrally located, you name the destination and we can safely get you there.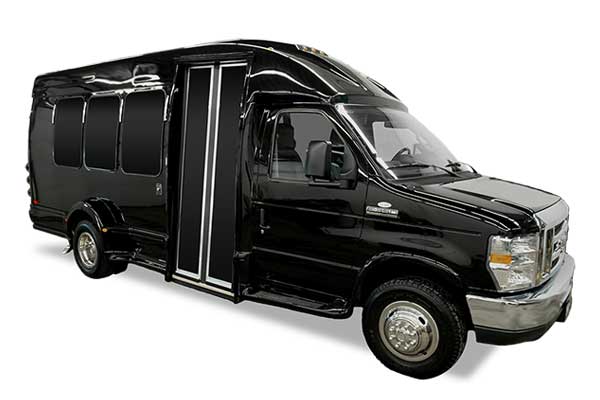 Same-Day Delivery Service for Parcel Items and More
When it comes to parcel or package delivery services, you and I both know there are many options to choose from to get your packages from point-A to Point-B. Big ad campaigns promise that your package will get from destination to destination, but not in a day. And if it is promised in a day, that still may not mean within "that" day. Ensure your delivery makes it to where it needs to go that very same day with Executive Express' Same-Day Delivery Service, a Private Charter service for everything "not people." Call us today and tell us how big it is and where it needs to get to and we will deliver it today. It is as simple as that. So, don't worry about taking a half a day off of work because you forgot to take an envelope two hours away. Call Executive Express and we will deliver it, so you can remain productive with your day.
Black Car Service
Get where you need to go in class and comfort. Our drivers provide an elevated travel experience—perfect for airport transfers, event transporation, or hourly charters.
ISU Airport Shuttle
Executive Express is a proud affiliate partner, transporting Iowa State University students, staff, and faculty to and from DSM Airport on an exclusive shuttle schedule. 
Hourly Charters
Private charter transportation is a great option for special event transportation, accommodating all sizes of parties, from 2 - 200+. 
Delivery Services
Our same-day Courier Service (within our transportation area) ensures your packages make it to their destination on-time. Ask for out-of-area availability.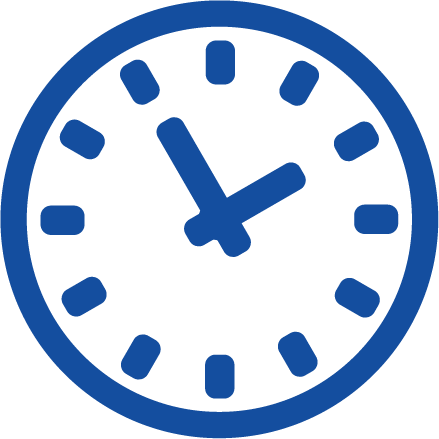 Have a question? We've Got the answer.
Our knowledgeable office staff are ready to help 24/7. Call us, we'll answer—even on nights and weekends.