Testimonials
Customer Reviews
See What Others Are Saying

Read what our customers have to say about our service!

Danielle needed transportation while traveling in Mexico.  She called the office and Nancy was able to find the transportation she needed by contacting a trusted affiliate.  Danielle said, "Service was amazing! Polite, professional, and safe. The vehicle was clean and stocked with beverages. Carlos called me prior and kept me updated throughout the trip."
Driver Dan was very professional.  Will use again!
One always appreciates lower rather than higher rates, but I do feel I got the value for the money.  I will use you again.
Marlene was very pleasant.Meri Lee – August 2022
Our group of 10 was traveling from Mason City, IA to Madison, WI and our United Flighted was cancelled due to weather.  I called Executive Express on Saturday afternoon and within an hour we had the bus booked with a very courteous driver.  Thank you!
Mila – July 2022
The driver was very professional.  A good driver friendly.  Superior on where to go to airport.
Steve was our driver and we talked all the way from MSP to Alexandria.  He told us all of the services that Executive Express provides.  Very professional.  We will use you in the future.
My brother made the reservation, but he said it was easy to do.  The drive on the way to the airport was vey nice.  I had Nancy on the way back.  I know her so it was fun visiting with her.  It was a very good experience.
Service was great all the way around.  Nancy was very professional and good with conversation.  Will definately be using Executive Express services again.
We had a great experience using Executive Express and traveling with 3 young children.  Rose Ann was a pleasure to work with, and our driver Dan was amazing! We would definately book again for how easy the process was with children.
Very impressed with Monte's driving on a very windy/snowy day.  Appreciate the service.  See you next time!
Nancy was amazing!  We requested her for our return trip.  Loved it!  Rose Ann is always helpful with reservations.
From the first time I contacted your company for a quote to the last days of our event, RoseAnn was a pleasure to work with.  She was always a calming force when things changed with our guests and travel plans, keeping me calm and making me feel that she could make things work for our event.  She was great!
We had a wonderful experience and have recommended you (Executive Express) to others.  Definitely will consider you again.  Driver was prompt and courteous.
We were very concerned about traveling during COVID-19 and wanted to reduce our risk by using your personalized Black Car Services. We felt very comfortable with this experience. Rose Ann, your Private Charter Consultant, set the stage for excellent customer service and our driver, Marlene, delivered on her end also. Both were exceptional! Thank you so much for providing this service.
We enjoyed every bit of your Black Car Service.  Mark, your driver, was great!  We plan to use your service going forward.
I want to commend your service for a job well done!  Our driver Mark was outstanding.  Our original flight from Israel was cancelled a day before our departure.  I called Mark to tell him that our flight would arrive 9 hours late.  He said no problem and got us home safely.  I want to say that Mark is an excellent driver and very professional.  We will always use Executive Express for our Private Car transportation needs.
We loved using your new personalized Black Car Service to the MSP Airport. We can't wait to use it again!
5 full stars for our Private Charter experience with Executive Express!
Our driver Chris was right on time. He even called me ahead of time to let me know. Chris was flexible and understanding when we decided to change our dinner plans and go out to eat in town instead of staying at the lake house due to the weather.
Again, the total experience couldn't have gone better.
Thank you again for all of your efforts as well!
Executive Express is an EXCELLENT business! I have been using them for a long time with no problems.
It was a slow, snowy ride from the airport but our driver, Lorne, was great!
We are very pleased with the excellent service with Executive Express. On January 7th, Dick, our driver picked us up at Arrowwood Lodge and it was EXTREMELY icy and Dick did a fantastic job of driving on the difficult icy road. We were grateful for his expertise in driving. We appreciate the people who help with setting up our trips. Sheila was AMAZING this morning. We really appreciate the ability to sit back and leave the driving to you. Thanks again.
We were very pleased with the service for Thanksgiving and we are using it again!
I have always parked my vehicle in the Cities with my daughter. Since she moved, I no longer have that option. I used Executive Express for the 1st time in December and was very happy with the service they provided. I have recommended Executive Express to my friends who have also enjoyed the services as well.
We hired them to charter a trip from St. Cloud to Minneapolis. It was easy to set up and the price was more than reasonable. The driver was great too. I would definitely recommend them.
We love your service It's our preferred way to the airport. Reliable and good drivers.
Great reservationist! Thanks for answering all my questions and your patience and expertise!!!
Dear Sandra, Thank you so much for following up on this. I am thoroughly impressed with your company's customer service and will plan to use you anytime I am coming back to Fergus Falls from MSP. Thanks again!
Steve Wenzel from Little falls said EE does a superb job
A Saturday in February the weather was horrible and the driver did awesome, I was so glad it was not me driving.
Dear Trista,
I'm back home in Australia now and wanted to let you know how much we enjoyed the tour of the covered bridges. Our driver and guide, Abby, was lovely and it was nice to have a local show us around. So thank you for arranging everything. We thoroughly enjoyed the tour.
Thanks!
I spoke with Joan Wilcox today while she made her round trip reservation to fly out for a wedding. She said "We love your service" "It's our preferred way to the airport" and "reliable and good drivers" she is very please with her experiences.
Rose Ann was a great person to work with; friendly and professional.  She always returned my voicemails promptly and always knew the answers to the service I was asking for.  I might add, her voice is  amazing.
Sharon – May 2022
Hi, Customer Service Representative:
Thank you so much for booking me on Executive Express for my July trip. You made it easy to complete the necessary information. I have always been quite satisfied with your service so it was not a surprise that the process was made easy for me.
I have printed out the information. It all seems to be in order. If Delta informs me of flight changes, I will call immediately to adjust the times.
Thank you, again, for your assistance.
Dear Executive Express,
I'm so grateful for your service! Thank you for your excellent drivers and convenient way to get to the airport!!
Best,
You guys are reliable and right in time
Yesterday my flight into Des Moines was delayed 2 hours. When I arrived in the terminal at 7:30 pm the Executive Express driver was there waiting. It was a great relief to learn that I did not have to wait for the 10:30 pm shuttle. I have only recently begun using your service to/from the airport and I have been very pleased. Please convey my thanks to the driver!
Patty from Cragun's (HR) called to ask if we were taking the resort workers this summer directly to Cragun's. I confirmed that yes we take the participants directly to their resort and she said we are a "Godsend" and wanted to thank us for this service. Previously, she had to go to the airport at 11:00pm every other night to pick up their participants. She is very happy with our service and stated we are a huge help to them.
Good morning Trista!
Just want to send you a little note to say "Thank You" for the great services this weekend! Both our bus drivers were as pleasant as could be! Our buses were always prompt and eager to come earlier if we were finished early. Which we were both days! So, again we look forward to using Executive Express next year! Thank You! North Benton Dental Team
Have a great day!
I want to express my gratitude to all those who had a part in recovering my cell phone. The gentleman at the airport on Wednesday, April 25, the drivers then, and on the morning of April 30, and the office staff. I was impressed by their concern and help.
Dear Executive,
I'm the traveler who supposed to show up in Ames – ISU station yesterday (May 03) at 03:00PM, however due to the bad weather my trip was delayed, and my friend drove me directly to DSM airport. I would like to express my sincere thanks to the driver/manager in ISU station yesterday, she called me asking if I need any help, if I want to transfer to the next available time slot. However, my telephone battery was flat and I cannot call back. I'm now in an airport of my trip, writing this message NOT for a refund because the delay was all my fault; but if you may, please find the driver and pass my thanks to her. After 5 years of study, I'm graduating from ISU, Ames, IA. You and other Iowans make my stay in Iowa a wonderful memory! Thank you.
Best regards,
I spoke with Nadine Villella and she was telling me that she advertises our company to all of her friends. She states that without our company she would not be able to travel to see her family. She is very pleased with the drivers that have transported her back and forth from Morris to Maple Grove. She stated that everyone that she has spoken with in the office has been very pleasant and she is very pleased with our services.
Dear Jay, Thanks you for making this right. I am pleased to know that Executive Express is interested in maintaining excellent customer service. I have used your service for many years now and have had very few problems getting between Alexandria and the airport comfortably and efficiently. You have an excellent corp of safe and friendly drivers that are enjoyable to work with. Skipp, my last driver to Alexandria did an exemplary job of driving safely through a difficult snow storm. I will continue to use your service and recommend it to others. Sincerely,
I would like to let you know we purchased a ride from the Minneapolis airport Friday April 13th to St. Cloud. Our driver was Mark and I would like to let someone know what a wonderful experience it was. The weather was not good, but we always felt safe with Mark driving!! He is an excellent driver and was so kind. Our vehicles were at the train depot and he made sure we were all scraped off and everything was running before he left us there unattended. He also helped us with a quicker route thru St. Cloud so that we could get home before the worst of the storm hit. He is an asset to your company and we will use it again and recommend others do the same because of Mark!! Thank you Mark!!!! The 4 sisters!!!
Hi Jim! Just wanted to thank you for meeting with Kittie and I at Blackberry. I really appreciated your time and having open and honest conversation. I also wanted to let you know that this weekend's driver, Terry, was absolutely Fantastic! He really went above and beyond, considering the weather both Saturday night and Sunday morning. Please tell him thank you from all our staff at Blackberry. I appreciated that he chatted with me, the bartenders, guests and also the DJ. It was so great to see him making connections and making sure our guests were getting to their destination safely. Cheers!
I just made a reservation for Cindy Swarthout and she said, "I just love this service! It's so nice. Say hi to Larry, from Cindy.
Trista, Just wanted to let you know I made it to MS and back home. Thanks so much for your help and cooperation when I had to change departure days from Fort Dodge. Your drivers were excellent- polite and very helpful. The desk staff at the Des Moines was great too. Thanks again, I highly recommend your services.
Passengers Pat and Margaret Daniel
Purpose of call from Patrick was just to compliment us on our excellent service. Driver Jack Gregor was just awesome. So courteous. Just the way to go. Loved the home pick-up – felt so special – felt spoiled. Will never drive to airport again. Will be booking again yet this Feb. Super complimentary!
George Kingson and George Heitzman called today to schedule another reservation with us.
"You guys are just the best thing for us out here"
Also complicated their driver "Mike" "He was first rate, really great guy"
Trista,
I'd like to thank you for your service. Everything went off without a catch. The ride down and back couldn't have been better. I will definitely recommend your services to all my friends and family. Next time I expect to travel you will be my first contact.
Thank you so much,
TELL LARRY ……..GREAT DRIVER, GREAT RIDE, VERY PUNCTUAL, AND TREATED WELL BY PHONE STAFF…………..AN EXPERIENCE WORTH TELLING OTHERS ABOUT.
I received a call this afternoon from "Dutch" Cragun, a customer who rode with Executive Express yesterday. Dutch Cragun is the owner of Craguns resort in the Brainerd Lakes area and also part owner of the Holiday Inn Express in Baxter. He said that Delta Airlines abruptly cancelled a flight out of MSP to the Brainerd Airport and that our company saved the day for him and two other passengers by providing a last-minute "walk on" ride to Brainerd. He wanted to call and not only commend Executive Express but also wanted to compliment his driver Scott Garvin. He said that Scott knew his way around both St. Cloud and Brainerd / Baxter and did a fine job of representing our company.
Black Car Service
Get where you need to go in class and comfort. Our drivers provide an elevated travel experience—perfect for airport transfers, event transporation, or hourly charters.
ISU Airport Shuttle
Executive Express is a proud affiliate partner, transporting Iowa State University students, staff, and faculty to and from DSM Airport on an exclusive shuttle schedule. 
Hourly Charters
Private charter transportation is a great option for special event transportation, accommodating all sizes of parties, from 2 - 200+. 
Delivery Services
Our same-day Courier Service (within our transportation area) ensures your packages make it to their destination on-time. Ask for out-of-area availability.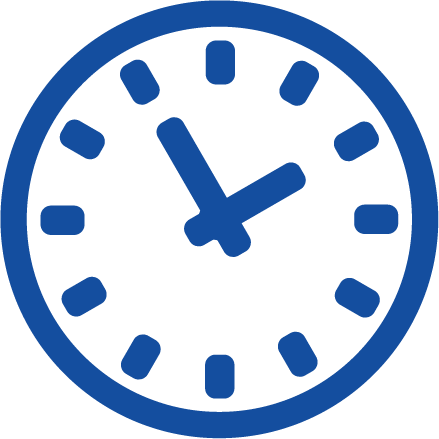 Have a question? We've Got the answer.
Our knowledgeable office staff are ready to help 24/7. Call us, we'll answer—even on nights and weekends.