Something on your mind?
Review Our Frequently Asked Questions

Your Airport Transfer, Charter, and Courier Questions, Answered
Here are answers to the questions we're most often asked.
Have another question? Contact us.
How far in advance should I make a reservation?
Advance reservations are required. For best availability, make your Airport Transfer reservation right after you purchase your airline tickets. Online reservations can be made up to 72 hours prior to departure times. Please contact our office if you are trying to make a reservation less than 72 hours prior to your desired departure time. (Please note: Requests to our office for a reservation to be made within 72 hours of your desired departure time is subject to availability.)
Are the vehicles smoke-free?
Yes. Smoking is not permitted in any of our vehicles.
Do you provide car seats for children or infants?
We do not provide car seats or booster seats … you must bring your own. If you need to leave your car seat or booster seat with our driver to be used for the return trip, please let them know the exact date and time of your return trip with us. All passengers are also encouraged to wear seat-belts while traveling with Executive Express.
Can I travel with my pet on the Airport Transfer vehicle?
Anyone who wants to have thier pet or service animal travel with them on our Executive Express vehicles must call our office to make a reservation. Service Animals (Seeing Eye® Dogs, etc.) and required Emotional Support Animals are accepted without any additional charges (in some cases documentation may be required). Please be aware of the differences between pets, Service Animals and Emotional Support Animals when it comes to traveling. Please view the attached link to the ADA requirements to make sure you know the rules and regulations and the possible documentation that may need to be provided to the Transportation Provider. https://adata.org/publication/service-animals-booklet
How do I find you at the Des Moines Airport?
After you get off your plane, walk to the center of the concourse to the Baggage Claim sign. At this sign, you will turn and head towards the escalator. Go down the escalator and walk straight ahead all the way to the information booth. Turn right at the information booth and go to Baggage Claim area. See the Contact Us page for the directions with pictures.
You can also visit the Des Moines International Airport website for additional travel information.
Do you operate 365 days a year?
We currently operate every day of the year.
What is the cancellation policy?
Cancellations to a reservation must be made 24 hours in advance of the travel date to be eligible for refunds. The credit card will be refunded minus a processing fee.
What happens when there is bad weather or poor winter driving conditions in the forecast? Should I contact your office and possibly move my reservation to an earlier pick up time to alleviate the possibility of missing my flight?
Yes … you may want to consider this option if you don't want to miss your flight. We are committed to continuing to operate our Airport Transfer service unless the roads are closed. If we do travel, we will be driving very slowly and cautiously to ensure the safety of our passengers and drivers. We cannot guarantee that we can arrive or depart on time in bad weather or poor winter driving conditions. Call the Executive Express office for reservation changes.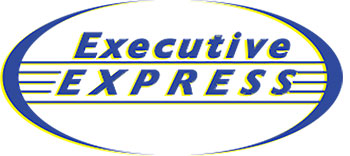 Add us to your contact list!
To add Executive Express to your Contacts, simply scan the QR code with your phone.
Black Car Service
Get where you need to go in class and comfort. Our drivers provide an elevated travel experience—perfect for airport transfers, event transporation, or hourly charters.
ISU Airport Shuttle
Executive Express is a proud affiliate partner, transporting Iowa State University students, staff, and faculty to and from DSM Airport on an exclusive shuttle schedule. 
Hourly Charters
Private charter transportation is a great option for special event transportation, accommodating all sizes of parties, from 2 - 200+. 
Delivery Services
Our same-day Courier Service (within our transportation area) ensures your packages make it to their destination on-time. Ask for out-of-area availability.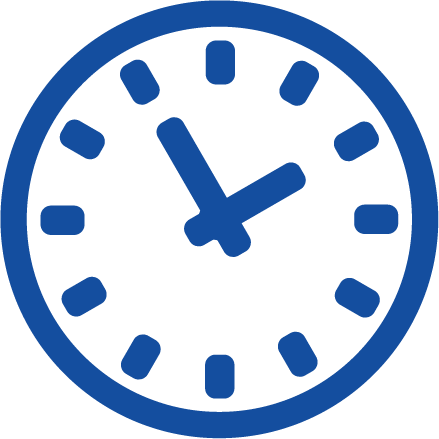 Have a question? We've Got the answer.
Our knowledgeable office staff are ready to help 24/7. Call us, we'll answer—even on nights and weekends.